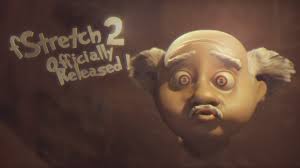 特色
实时变形。
简单和易于使用。
每个顶点张力计算。
Sculptable收缩/扩展变形。
适于绘画的顺利属性。
三种不同类型的设置:选择一个最适合您的需要。
复制历史的工具,以加快安装过程。
烘烤每顶点颜色工具创建的,可用于驱动位移的地图,以便得到非常详细的和现实的变形紧张的纹理贴图。
可设置关键帧收缩和扩展乘数轻松调整变形。
等等

Real-time deformations.
Simple and easy to use.
Per-vertex tension calculation.
Sculptable contraction / extension deformations.
Paintable smooth attribute.
Three different types of setups: select the one that best fits your needs.
Copy history tool to speed up the setup process.
Bake color per vertex tool to create texture maps of the tension that can be used to drive displacement maps in order to get very detailed and realistic deformations.
Keyable contraction and extension multipliers to easily adjust deformations.
Etc.